2005-2010
Whessoe - Volker Stevin LNG project
In early 2005, Enigma Video was contracted to provide a video record of the construction of the giant LNG plant at Milford Haven in west Wales. Originally a one year contract involving a twice monthly visit to site, it rapidly developed into a five year contract involving weekly and often daily visits to site to record the pivotal sequences of this fascinating and complex construction project. In all Enigma Video produced over 60 DVDs of the building phase and four short versions of the construction process for our clients Whessoe Volker-Stevin.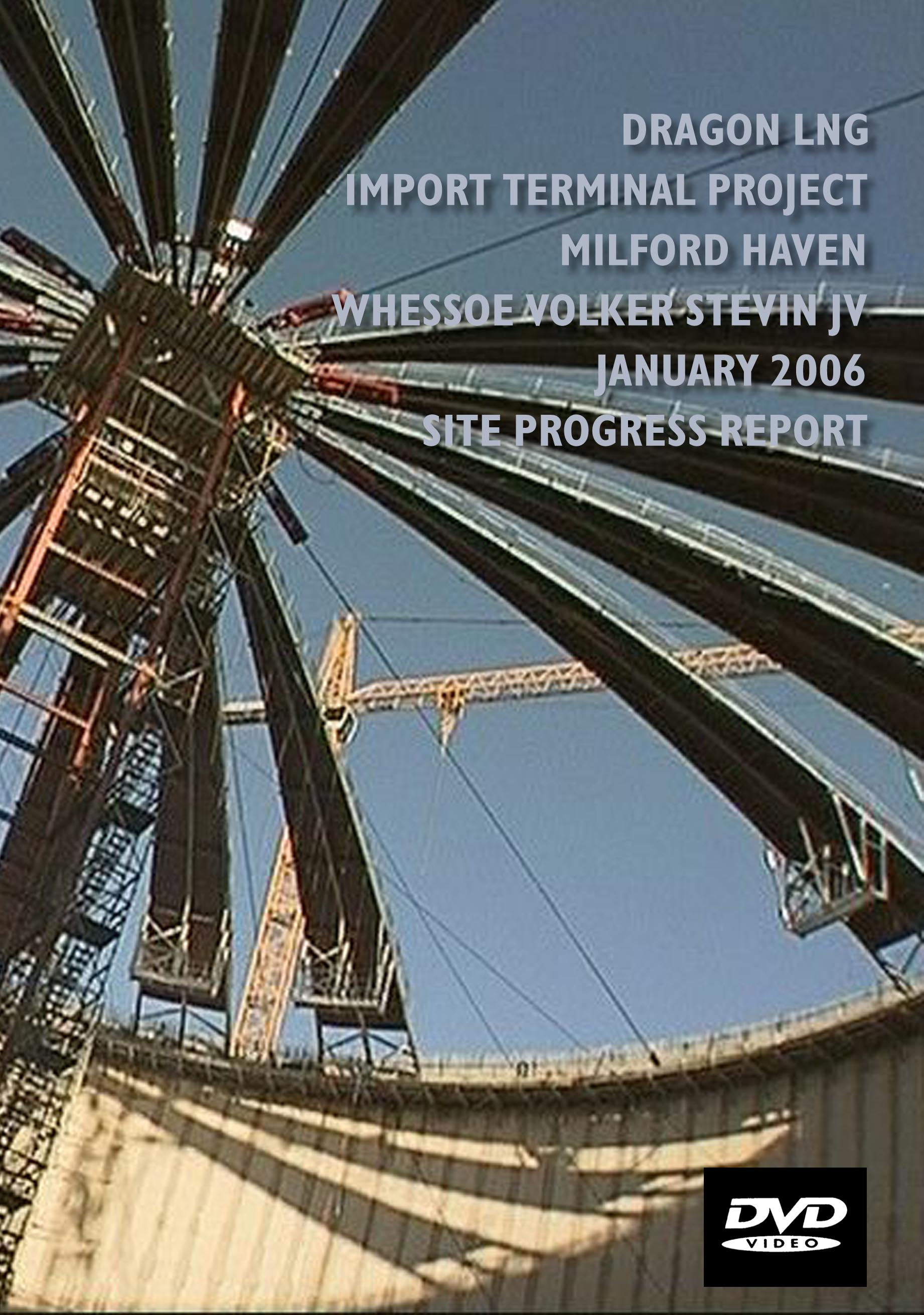 One of the over 60 monthly DVD progress videos we produced for Whessoe Volker-Stevin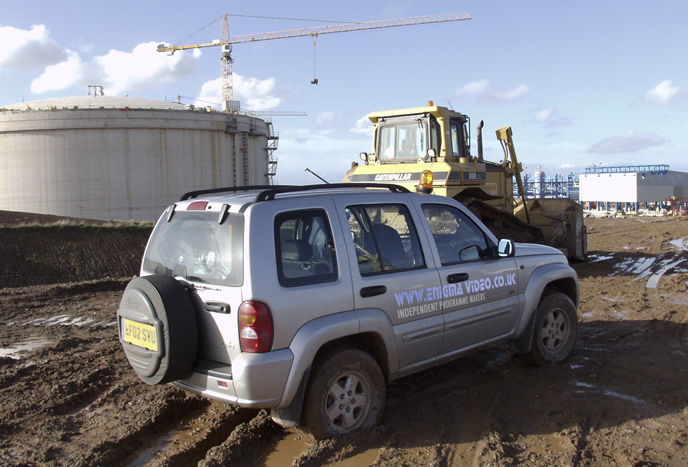 From 2005 until  2010 we recorded the construction project on a weekly and sometimes daily basis, all year around, in all weathers, sometimes at night. We filmed on and over the water, worked at height and in confined spaces, worked with specialist contractors from all over the world and watched as one of the most complex engineering projects was brought to completion.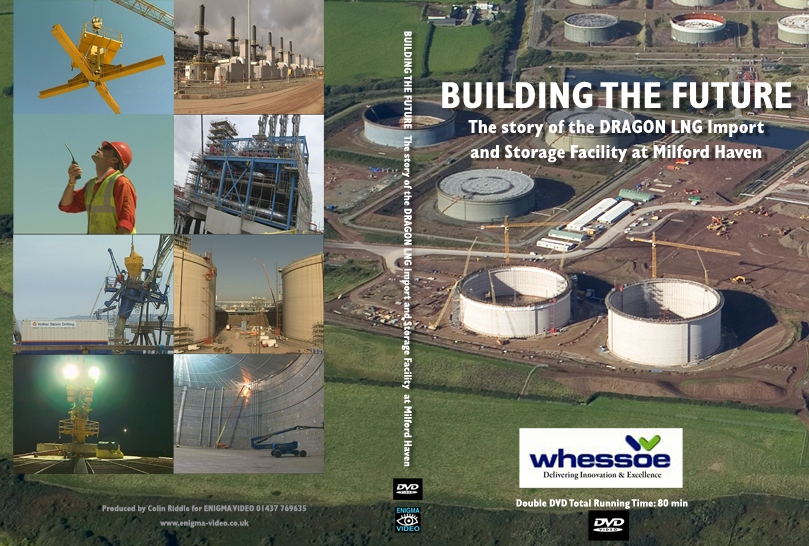 In 2010 with the LNG project completed we produced several short documentaries of the build – from testing the ground with core samples to the final commissioning of the plant.